Oakridge Landscape Contractors
Dedicated to creating beautiful landscapes for clients in Southern Ontario. Whether you're looking for professional landscaping services for your home or a commercial property, we guarantee professionalism and customer satisfaction.
At Oakridge Landscape Contractors, our team of professionals is devoted to building positive relationships with clients. We're committed to excellence and prioritizing you and your needs. Our goal is to build and maintain stunning landscapes that add value to our clients' properties.
Ridge Soils
We take pride in our ability to create and specialize in a number of different screened topsoil blends. While we do have a large selection or regularly stocked items.
Residential
Turn your dreams into reality with Oakridge Landscape Contractors! We'll help you establish a design plan or fine-tune an existing one. Our team of professionals will ensure your landscape reflects your objectives, lifestyle, budget, and family needs.
Property Care
Revamp your landscape—residential or commercial—with Oakridge Landscape Contractors. We understand the importance of a clean and safe property and offer services to help in that regard. Utilize our quality snow removal and janitorial services to ensure your property is well-maintained at all times.
Commercial
Improve your commercial landscaping with Oakridge Landscape Contractors. We're dedicated to professionalism and are qualified to help you transform your commercial space into a first-class property. Our construction team is skilled and experienced in all types of commercial landscape projects.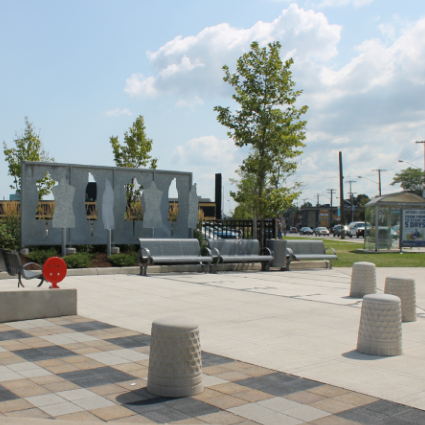 We help create your vision to achieve the outdoor space of your dreams
Committed to providing you with quality service every step of the way
Our services cover both commercial / infrastructure and residential properties
We guarantee professionalism and customer satisfaction
Over 30 years of experience
Our focus on fostering relationships with clients to achieve your total satisfaction & working together to reach your goals
Take a look at our previous work, and find out more about how we can help you!
Laura and I are very pleased with the work your team has planned and completed here at our home. A big thank you to the entire team as you all have been a pleasure to deal with. Many say I am a bit of a perfectionist and your team on the ground definitely shared those values. As one of the members of your team mentioned – "everything is done/planted a certain way for a reason" which really shows in the final product. Also thank you for accommodating the many change requests to the initial design even up to the very last day.
Professional input and honesty about what might go better in certain areas was greatly appreciated even up to the very last day. The only complaint I had was that Scott wore Buffalo Bills gear to my house! In all seriousness, I would not hesitate to recommend Oakridge to any friends, family or strangers so I would like to write a glowing review. Please let me know what forum you prefer.
Cheers,
Antoine and Laura
Just to let you know that we are really happy about what your guys did.
We couldn't expect better service.
Thanks again
Isabelle
You would not believe how excited the kids are about the new Adelaide Hoodless playground installation. Although they are grumbling because they are having indoor recess, they are so excited and enthused about what is coming.
This morning on the playground the kids were all running up to me and saying "This is better than Gage Park and Turner Park. This is better than all of the parks." It is looking truly amazing and will hopefully be done by the end of the day.
You have all made many hearts very, very, very happy (including mine).
Nanci-Jane Simpson, Principal – Adelaide Hoodless School
As a resident of the Birge Park neighbourhood – Thank you for the new play equipment at Birge Park!
I went with my 5 year old son this past Saturday at the same time as several local kids from our neighbourhood and the Keith and not only did all 15 of them go "Wow!" "It's awesome" "Holy Cow" but all 12 of them (aged 3- 15) played collaboratively on the spinning cone for over an hour! The kids were so excited exploring the space and really love the new playground. They've been back every day so far. My own son got a look at the rope section and screamed "This is so cool!"
I love how the play space has been expanded and there's a safe section for the little guys, along with the new terraced blocks – allowing parents a nice place to sit and creating a softer edge. So much more welcoming even without planting or final touches – thank you!
Thank you again!
Krystin
Address
340 Regional Road 20,
Hamilton, ON L0R 1P0
Canada
Email
info@oakridgelandscape.com